Ganesh Benzoplast is manufacturer, exporter and supplier of  Benzoic Acid, E212 Class 2 food preservative, antifungal agent for food, drink, beverages and pharmaceutical industries.
Benzoic Acid has vast applications and available in variety of grade, Ganesh Benzoplast's Benzoic Acid is appreciated by paint manufacturer all over India  and  also by global paint industries apart from food and beverage industries.
Specification of Benzoic Acid
| | |
| --- | --- |
| Chemical Names: | Benzoic acid; Benzenecarboxylic acid; Dracylic acid; Carboxybenzene; Benzeneformic acid  |
| Molecular Formula: | C7H6O2 or C6H5COOH |
| Molecular Weight: | 122.123 g/mol |
| InChI Key: | WPYMKLBDIGXBTP-UHFFFAOYSA-N |
| CAS:  | [65-85-0] |
| EC Number : | 200-618-2 |
| FEMA Number: | 2131 |
| ICSC Number: | 103 |
| UN Number: | 3077 |
| FDA UNII:  | 8SKN0B0MIM |
| Therapeutic Uses: | Antifungal Agents; Food Preservatives |
| Drug Information: | Drug Indication  Therapeutic Uses  |
| JECFA Functional Classes :  | Food Additives: PRESERVATIVE |
| Agrochemical Category:  | Herbicide (Bactericide, Fungicide, Other Treatment) |
| Grades of Beznoic Acid: | Industrial grade |
|   | Technical grade |
|   | Food Grade,FCC,FSSAI, BIS |
|   | IP, BP, USP, JP, EP other Pharmacopoieal Grades |
Benzoic acid is simplest aromatic carboxylic acid, white color crystalline solid.

Industrial and technical grades of Benzoic Acid (for paint and to manufacture plasticizers, phenol etc)
are also available in molten form or solid forms ( flakes or chips).

Pharma grades (USP, EP, JP, IP etc…)and food grade (FCC, BIS, FSSAI) Benzoic Acid is available in solid forms (crystals or powder)
Grades

: Technical, Industrial, CP, IP, BP, EP, JP, USP,(other pharma grades) FCC, BIS, FSSAI (food grade)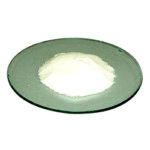 Purity

: Industrial grade, 97.5%; Technical grade, 99.0%; United States Pharmacopeia/Food Chemicals Codex , 99.5-100.5%.

Contact us for your specific requirement of Benzoic Acid
Applications of Benzoic Acid
Benzoic Acid -Antifungal Agent for Pharmaceutical and Food Industries
Benzoic Acid has vast applications in varieties of industry uses:
Food and beverage additive, preservatives
Intermediates for synthesis of other chemicals like Phenol, Benzene etc..
Paint additives and coating additives
Paint additives and coating additives
De-icing and Antifreeze
Adhesives and sealant chemicals
Cosmetics and personal care
Agriculture
Solvents (for cleaning and degreasing)
Plasticizers, phenol and other chemicals
Benzoic Acid available in 25kg seven-ply paper bag with liner.
Jumbo packing of 500kg and
other customised packings are also available.
committed to your economics and success!